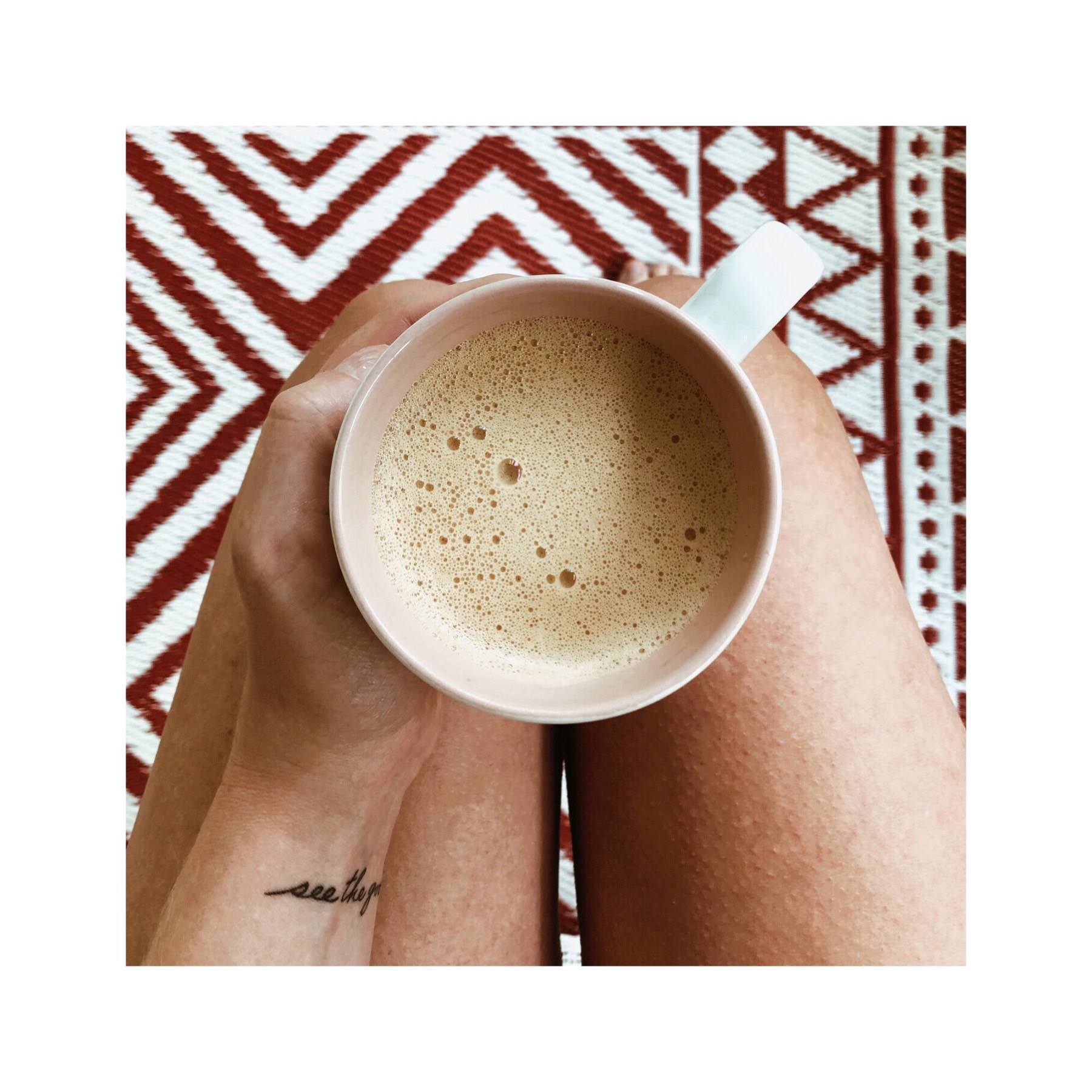 Wanna drink a creamy cup of bullet coffee every morning and fuel yourself for the day? Make this recipe tomorrow morning and get ready to be amazed. I promise, you will be thanking me! Some people will tell you to focus on getting the highest quality coffee that you can. I am not one of those people. Just get some coffee in hand and read on!
How to make Bulletproof Coffee
Ingredients:
a cup of hot coffee, however you brew it (try to get organic if you can but honestly, I drink instant coffee A LOT that's nowhere near organic!)
1 tablespoon organic coconut oil
1 tablespoon grass-fed, unsalted butter (I use Kerrygold!)
Cinnamon
Directions:
Make your coffee.
Add coconut Oil
Add butter
Blend. Mix it all in a blender for 20-30 seconds until it looks like a creamy yummy golden latte.
Sprinkle with cinnamon.